This past weekend, I attended two graduations – a middle school promotion ceremony and a large college commencement. I was quickly reminded of my graduation. Why? Because they're all the same! Graduation is a wonderful tradition, but I have to say it's gotten a little out of control. Here are a few ways I think we could improve our American custom.
5. Stop Sharing Advice
The big question at a graduation ceremony is always, "Who's speaking?" A great speaker truly can liven up an event and provide our graduates with some nice nuggets of wisdom as they depart for their next adventure. If Bill Gates speaks at commencement, he's a pretty successful guy, I'll takes his advice to heart. But student speakers: I don't care what your advice to the fellow grads is. You're just as screwed as the kid sitting next to you the day after, when you enter the real world. Furthermore, what are your credentials, really? You're popular and were chosen to speak? You can do calculus in your sleep? Either way, 9 times out of 10 your speech sounds canned and you haven't got the public speaking chops or charisma to inspire me to follow any of the "helpful" tips you dole out. So, my advice: just don't.
4. No Notable Quotables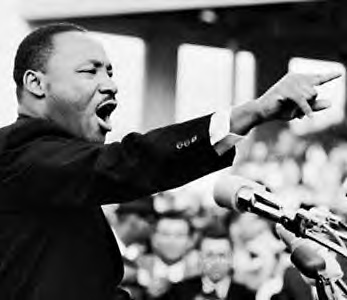 Henry David Thoreau once said…Susan B. Anthony once said…Dr. King once said…Gandhi once said…yeah, well, as the Principal in
Not Another Teen Movi
e
said, "Shut your hole, Wang Chung!" This goes for students, faculty and guest speakers. Unless you have an insightful analysis to accompany the citation you're making and how it relevantly applies to the day at hand, leave your fancy Google and Bartlett's research skills at home. Using someone else's words doesn't make you sound any smarter. It makes you sound unoriginal.
3. Don't Say My Name, B#$@%
Holy moly! It takes longer to say the names of all the graduates than it does to hold the rest of the ceremony. And for what? The work's been done. The diploma they hand you isn't really your diploma. You're not accepting an award. And, if it's college, you paid for it! You just dropped $120,000 on a fantastic education and all you get is to hear your name real aloud (hopefully pronounced somewhat correctly) and handed a piece of paper that says, "Pick up your diploma at Student Affairs. I think everyone would feel a lot better if we cut this name thing and skipped right to the fantastic after party.
2. Dress Appropriately
Maybe it's just a California thing, but I was appalled by what people wore to these events. Granted, I was in a t-shirt and shorts (it's California and we sat in 85 degree sun). So I'm not saying you need to wear formal attire. BUT, there were teenage girls in higher heels than their mothers. Congratulations, ladies! You've escaped the school dress code to look like a street walker. Jesum crow! And then, their mothers! Real Housewives of Beverly Hills style. Low-cut dresses. Heels. Bling. Setting a fine example for the daughters they can see shining in the reflections of their $200 designer sunglasses.

1. Hold Back The Parents
You'd swear mom and dad regressed
in the 30 years since they turned their tassels. Parents bring signs. Noisemakers. Airhorns. They hoot. They holler. They wave, as if their kids have never seen them before or forgot they drove them to the event. You'd swear these parental units thought they were taking their kids to Little League or Soccer practice. And of course, it's all capture for posterity on video tape. When does anyone really kick back and watch a graduation video? I don't mean to sound like Debbie Downer, but the behavior of some parents is just remarkably offensive. So have fun and celebrate…but don't be loud and rude. I thought we learned that back in kindergarten.
That all said, congratulations to all the graduates!